Agrokipia is a village of the Nicosia district, built west of the "Adelfoi" forest, 25 kilometres southwest of the capital city of Nicosia and 3 kilometres east of the community of Mitsero.
The naming of the village is related to the time when the village was a fief owned by the Knight of the Order of Saint John and it was known as "Agrochipia".The prevailing version regarding the origin of the name Agrokipia is linked to the fertility of the area. The first part of the name, "Agros" (agricultural area), refers to the expanse of agricultural land near the village, while the second part of the naming. "kipia" ("kipos" is the Greek word for garden) refers to the numerous gardens that existed in the village. However, a second version claims that the naming of the village originated from the tree "agrosykia", a type of tree which flourishes in the area.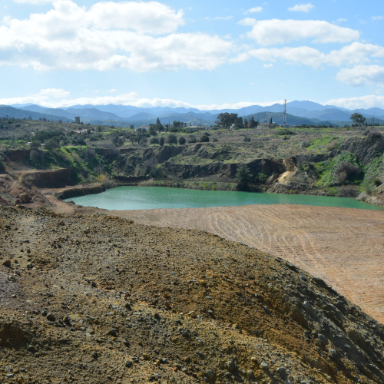 Agrokipia was one of the villages that belonged to the Great Command. The village was originally owned by the Order of the Templar Knights, while later on it was owned by the Order of the Hospitaller Knights.
The village used to be an area where mineral resources such as copper pyrite and gold were extracted. The mine was located north of Agrokipia and was the first copper and gold mine on the island. The mine employed both residents of Agrokipia and of the surrounding villages. Its operation was seized during World War II. However, after the war was over the mine was back in operation.
WHAT TO SEE
Churches
In Agrokipia one can find the church of Panagia Chrysopantanasa and the church of Agia Varvara, which was built by the Hellenic Mining Company on the foothills of mount "Kreatos" (the housing of the company is also located there) in honour of the miners' protector Saint. Moreover, there is the Monastery of Agios Panteleimonas of Achera, a nun monastery.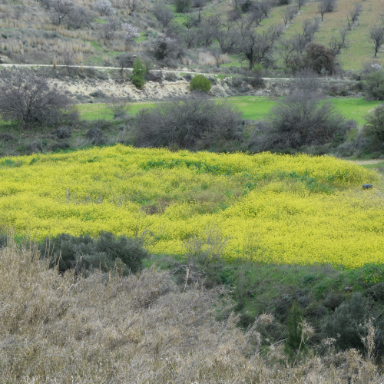 Natural environment
The cultivated expanses of land in Agrokipia are covered with grains, fig trees, some vineyards and mosphilla trees, while the uncultivated pieces of land are covered with thyme. A large expanse of the "Kreatos" mountain region today constitutes part of the Natura 2000 Networking Programme as it is known to be the habitat of 500 different species of rare fauna out of the 2500 that exist on our island. What is also noteworthy is that the banks of the big stream crossing Agrokipia used to be full of vegetables which were cultivated by the King of Tamasos. The King chose that specific area since the soil constituents helped the vegetables acquire a much better taste.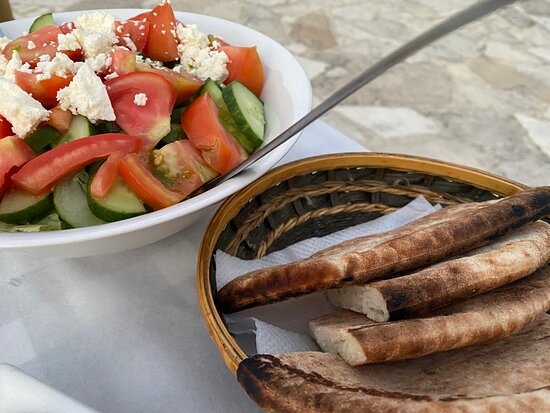 WHERE TO EAT
Tavern En ti Plateia
Archiepiskopou Makariou C'4, Agrokipia
+357 22634423
Tavern Souvantza
Archiepiskopou Makariou C'2, Agrokipia
+357 22 633360