Did you know that Nicosia is a well-known student destination? It is even consistently ranked as one of Europe's best small cities to study and live in. Despite its small size, Nicosia has 10 universities, of which 1 is public and the rest are private. Amongst the most famous universities are: University of Nicosia, European University of Cyprus, University of Cyprus and Frederick University. Due to this, Nicosia is a very exciting, vibrant, and hospitable place for young people, especially students. Whatever your interests are, there are numerous activities, events, and festivals to choose from, usually located within walking distance from most areas that students live in. It's very easy to move around Nicosia, since it has great transportation links including buses (Cyprus Public Transport) and bicycles (Nextbike). Also, most people speak English fluently, making it easy for anyone to adjust.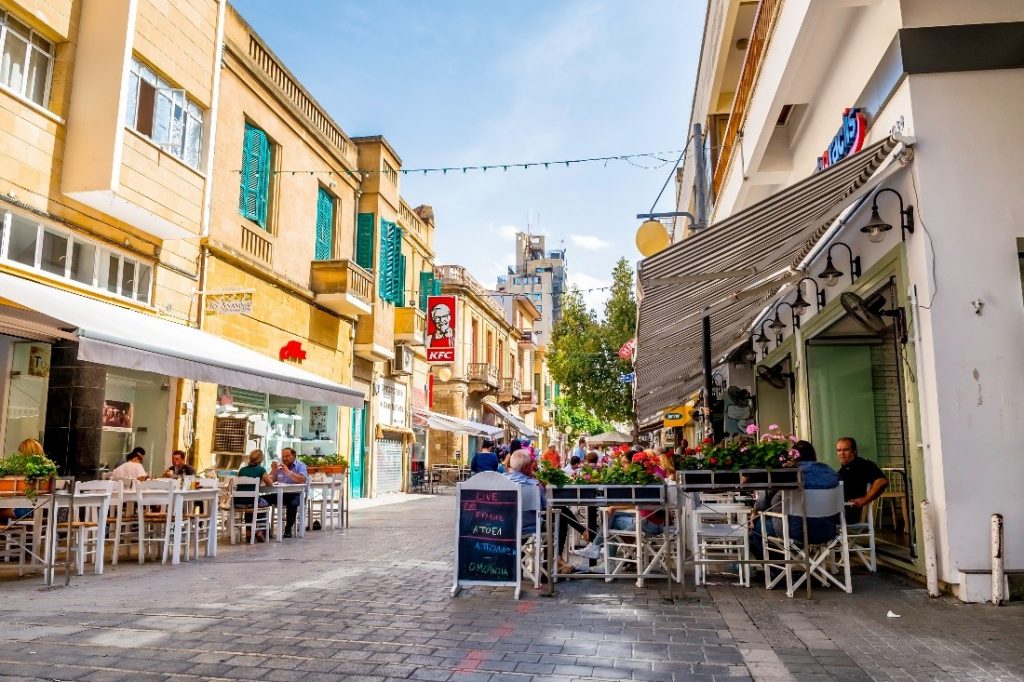 There is a diverse nightlife in the capital, from various clubs to dance the night away to more relaxed and international award-winning bars and wineries, or even traditional coffee shops -kafeneia- and shisha cafes, where young people can enjoy their drink and chat until the morning hours. The most popular areas for students to explore are Ledras, Onasagorou, Makariou street, Famagusta Gate and Pindarou. In recent years, Kaimakli area has become one of the coolest and hip neighbourhoods in the capital, with lovely coffee shops, theatres, and artist workshops. Most clubs are in the area of Engomi, close to a number of Nicosia's private universities, while at the city centre you will find many coffee shops, bars, and restaurants to accommodate all tastes. At the same time, there is almost always a different event or festival, like for example, the annual two-day festival Aglanjazz that hosts local and European jazz bands and musicians and Septemberfest where you can enjoy a variety of beers while listening to one of the many bands that the festival hosts.
Nicosia has also got a lot of activities for sports enthousiasts while the almost all year-round sunny weather is ideal for outdoor activities. Just a few years ago, in 2019, an amazing skatepark made its appearance, with concrete ground and wooden obstacles, conveniently located 1 km from Solomos Square. The skatepark opens at 6 am and closes at 22 pm, and it is is lighted in the evening, while there are other sports grounds right next to it. Notably, the capital offers bikes and electric scooters available for rent, which can be found at many spots around the city. The whole process of renting the bike is done through your mobile phone, and it's very simple! Nicosia has quite a large number of gyms that one can join, but students can be entitled for a discount at their university's gym. There is also the option to register at a communal swimming pool that can be enjoyed all year round.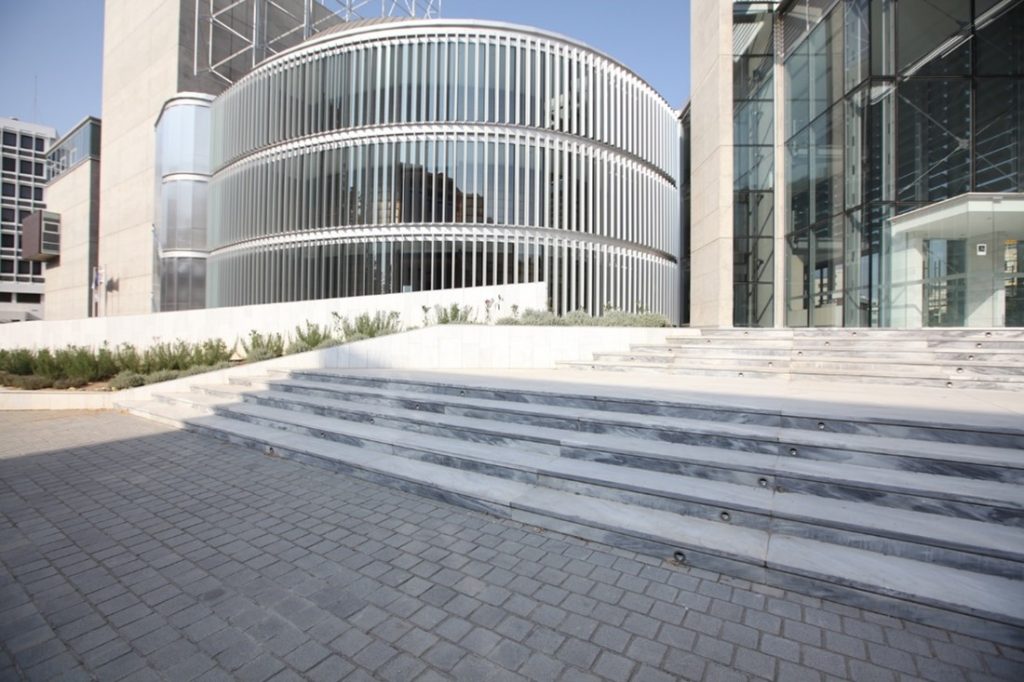 What is more, there are a number of film and theatre festivals, which are in both in the Greek and the English language, or have subtitles, like the annual International Festival of Ancient Greek Drama that takes place during the whole month of July and the annual International Cyprus Film Days Festival, an event that is dedicated to the contemporary world cinema, presenting the work of both Cypriot and international newcomers or established filmmakers.  Nicosia has also got various big cinemas, where all the blockbusters are shown, and some smaller ones which show older, classic, or foreign movies. For theatre lovers, there are certain theatres that regularly have English language plays. What's more to know is that Nicosia is considered one of the brightest capitals of Europe due to the number of cultural sites and museums it has. It is definitely worth visiting the Leventis Municipal Museum Of Nicosia, the Pancyprian Gymnasium Museums, the Cyprus Folk Art Museum and the Ethnological Museum (House Of Hadjigeorgakis Kornesios).
Every capital is famous for its shopping districts and malls and Nicosia is no exception. Apart from Laiki Gitonia, which is a pedestrianised shopping area where you can buy local products and souvenirs, there is also Makarios Avenue, Stasikratous street, and Ledras street, which have modern boutiques, well known fashion brands, and chain stores. However, if you want to escape the winter rain or the summer heat, you can visit one of the three incredible malls: Nicosia Mall, Mall of Cyprus, Mall of Egkomi, which, apart from the many shops with international fashion brands, you can also enjoy a meal or some coffee in one of the many restaurants, a movie, or even, at Nicosia Mall, visit the open air cinema.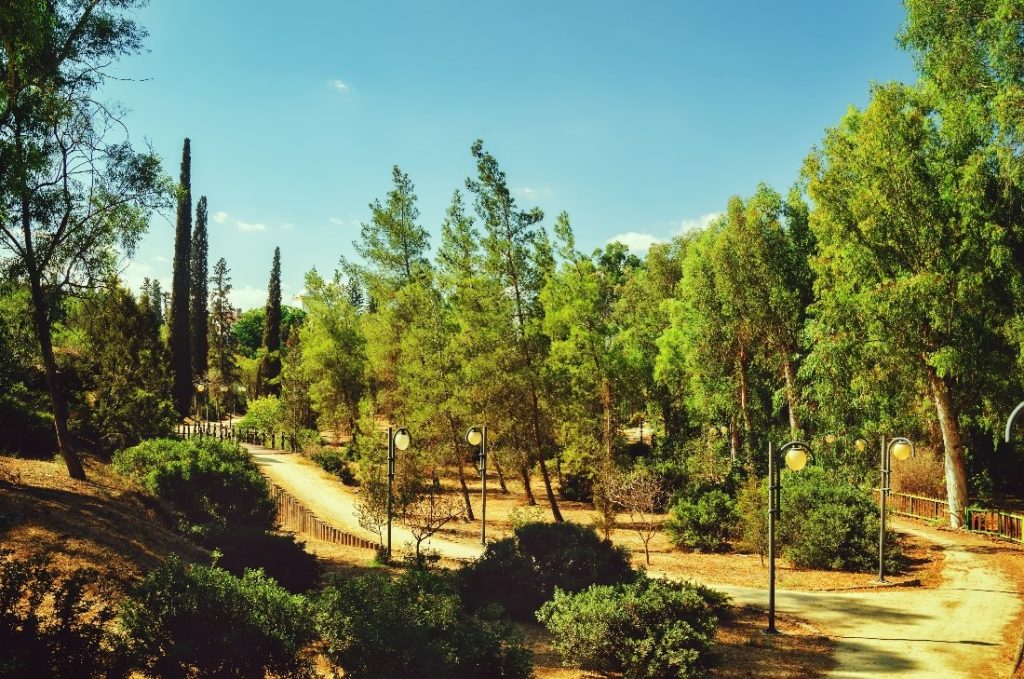 For some time in nature and an opportunity to escape the urban landscape, there are some great parks and green spaces within the city, like the Acropolis Park and Athalassa National Forest Park, which looks like a small paradise with its magical lake and various species of birds, ducks, and fish.  In Nicosia Municipal Gardens there is a serene an atmospheric scenery while many happenings are organised from time to time there, such as jamming, painting, or yoga events. The Pedieos Linear Park forms an excellent option, covered in eucalyptus trees that offer shade and fresh air. There is both a trail for walking and jogging and also a cycle path. The Pedieos river, which has a total length of 98 km, has been turned into a pedestrian are of 18 km, creating a truly peaceful atmosphere and the perfect place to unwind and relax or even do your workout in a beautiful setting.
Last but not least, since every student needs to spend much of their time studying, Nicosia has many libraries. Apart from the libraries of each of the universities, there are also a number of other public libraries, like the Severios library which was destroyed by a great fire in 1920 and re-founded in 1927 with student and citizens donations. The most impressive library building though is that of the University of Cyprus, Stelios Ioannou Library, designed by the Pritzker-prize winning architect Jean Nouvel. The library building is high topped by a dome and has a study area with 360-degree views of the roof garden.
University students, either from abroad or from other towns, can choose from the vast number of activities they can do in Nicosia while studying here and make the most of student life with unforgettable experiences and fun times.