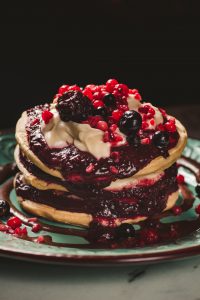 ELYSIAN PLANT BASED KITCHEN BAR
This gorgeous vintage style café will let your tastebuds travel with a very unique daily brunch concept! Elysian Plant Based Kitchen Bar, offers a healthy brunch, made with mostly organic, locally sourced ingredients, in a warm and friendly atmosphere. Be sure to try their delicious organic pancakes, both sweet and savoury options, open sandwiches on homemade wholewheat village bread, chia puddings or smoothie bowls. Even their famous signature burger has made it on the brunch menu!
They also serve lunch and dinner. 
Diagorou 15, Nicosia, T: 22 004343
Instagram @elysianplantbased