10 walks to take around Nicosia: See the city through the eyes of locals
The capital is full of hidden gems and the best way to truly discover them is on foot, in order to really see all that this cultural city has to offer, its highlights and less-known features.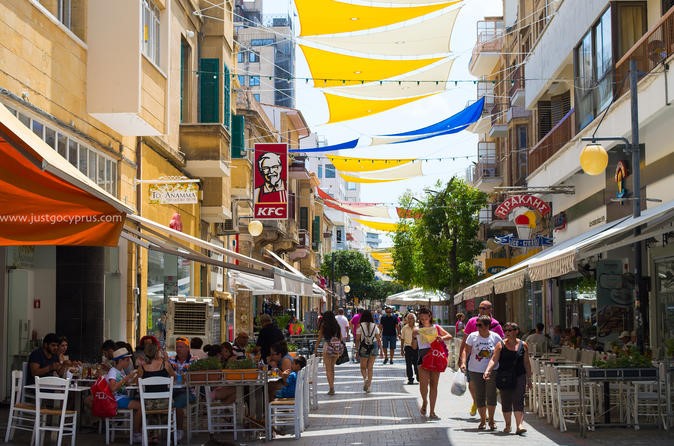 1. Ledra Street: a high street full of tradition
One of Nicosia's most popular areas, this cobbled street is full of shops featuring international brands, restaurants, cafés and bars. Most of the buildings here still carry their 18th century charm. At the end of the street you'll find the checkpoint dividing the Greek from the Turkish part of the city since 1964.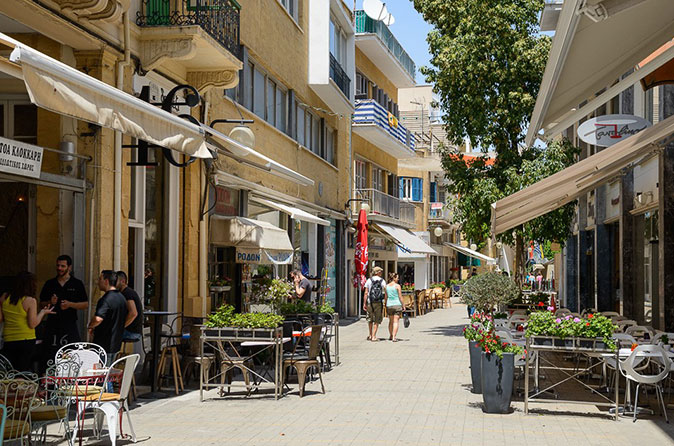 2. Onasagorou Street: quality time
Even though this street runs parallel to the bustling Ledra street, it offers a more quite and more authentic experience of the city. The bars and restaurants here are frequented by locals. Don't miss the "People of Cyprus" street art on Pythonos Street, off Onasogarou. The street leads to Phaneromeni Church Square; perch for coffee here.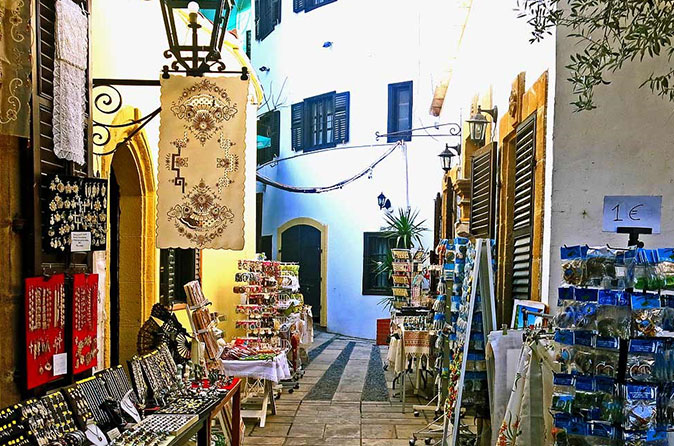 3. Laiki Geitonia: get your souvenirs here
You won't find many locals on this street, but as a visitor it's worth the stroll through the narrow streets of this part of town. Laiki Geitonia, is essentially an open market with traditional souvenir shops, old ladies selling their embroidery and restaurants. There is a tourist office here - get your free map.
4. Ermou Street: walk over Nicosia's old river
Ermou street (it used to be a river during Venetian rule) has been revamped with its old buildings restored. You'll find numerous craftsmen here, working in small work spaces, a couple of bars and local shops including a bookshop. A highlight is the Centre of Visual Arts & Research, a platform to explore the cultural heritage of Cyprus through art, books and photographs. The view from its roof garden, especially during sunset is mesmerising- you can see the tiled roofs, mosques and monuments of old Nicosia.
5. Chrysaliniotissa: get creative
The area of Nicosia's old Byzantine church Panagia Chrysaliniotissa, built in 1450, is worth the stroll. It's a creative hub, with shops where you can learn to knit, or make clay sculptures. There is also a traditional coffee shop.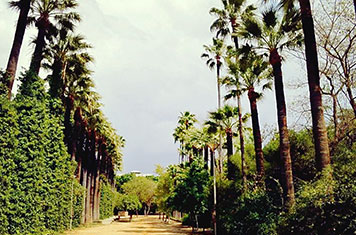 6. Nicosia Municipal Garden: relax
One of the largest parks in the capital, it lends itself to relaxation even though it's situated in the city centre. It features beautiful lakes, an impressive fountain, large bird cages, a playground for children and a small café.
7. Linear Kaimakli Park: the small park with the train tracks
A not so well-known park, but unjustly so, is located in Kaimakli occupying the space of the old railway line-the station closed down in 1951. You can still see the train tracks as you take a walk to unwind under the shade of large old trees.
8. Pedieos River Linear Park: walk or cycle here
This 14km-long cycling and walking path is the most popular park in Nicosia for those who want to get some exercise, or simply, walk their dog under the shade of eucalyptus trees. It stretches from the Presidential Palace all the way to Lakatamia.
9. Agios Kassianos area: a charming neighbourhood
The area surrounding the church of Agios Kassianos is incredibly charming. Wander through its narrow streets and alleys and admire the details on the colourful houses, with flower pots on pavements and cats perching on doorsteps.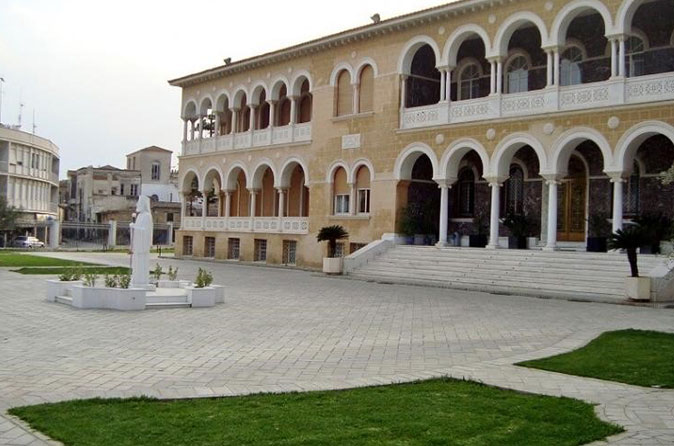 10. Archbishop's Palace area: immerse yourself in history
Take a walk around this area, visit the old Archbishop's Palace that hosts the Byzantine Museum and the Archbishopric's Library. Close by, you can find the Pancyprian Gymnasium Museums, Museum of Folk Art and the Hadjigeorgakis Kornesios Mansion that operates as an Ethonological Museum. There are bars and a famous sandwich place here.