Nicosia has a rich and diverse nightlife with various different bars, which can accommodate all tastes. Unwinding after long day or week is absolutely vital and what a better way to have some fun than with a drink or two at a bar or a pub! In this article, we will offer some suggestions by referring to some of the most well-known and unknown bars of the capital.
Nicosia Old Town is the ideal option of you are in the mood for bar/pub crawling. There are several choices within walking distance, so you can choose to spend your evening in one place or…four!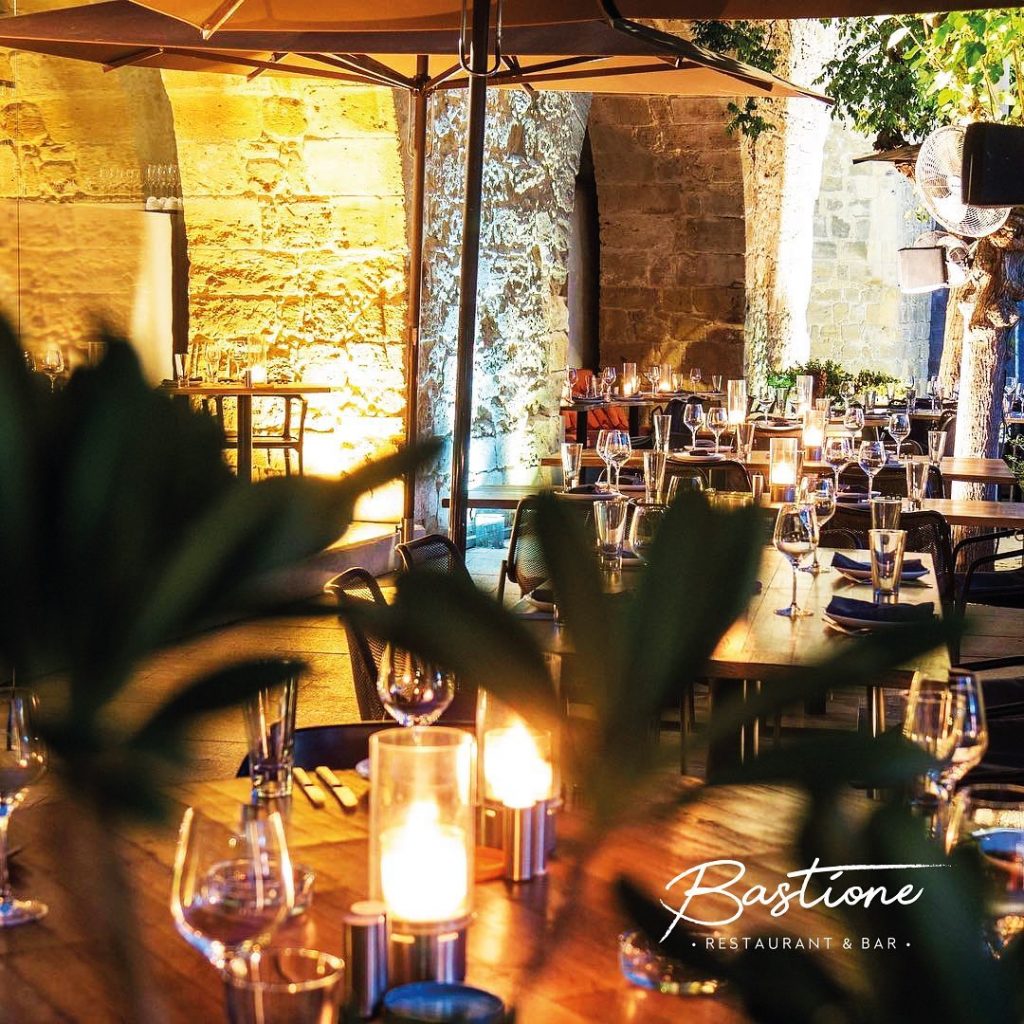 Next to Famagusta Gate, Bastione has a warm ambience, whether you choose to sit inside, which combines a modern and elegant design, or outside, in one of the most atmospheric terraces of the area.
If you are in the mood for some rock music, for the past 16 years, Ermou 261 has been well known for both its daily jukebox with rock classics and its Acoustic Live Thursdays, where many different Cypriot rock bands are hosted.
Just behind the new Nicosia Municipality, in a renovated building, there is a very cozy and charming "specialty" coffee shop, Swimming Birds, that balances perfectly the modern element with the "old". Luckily, after seven, it turns into a bar!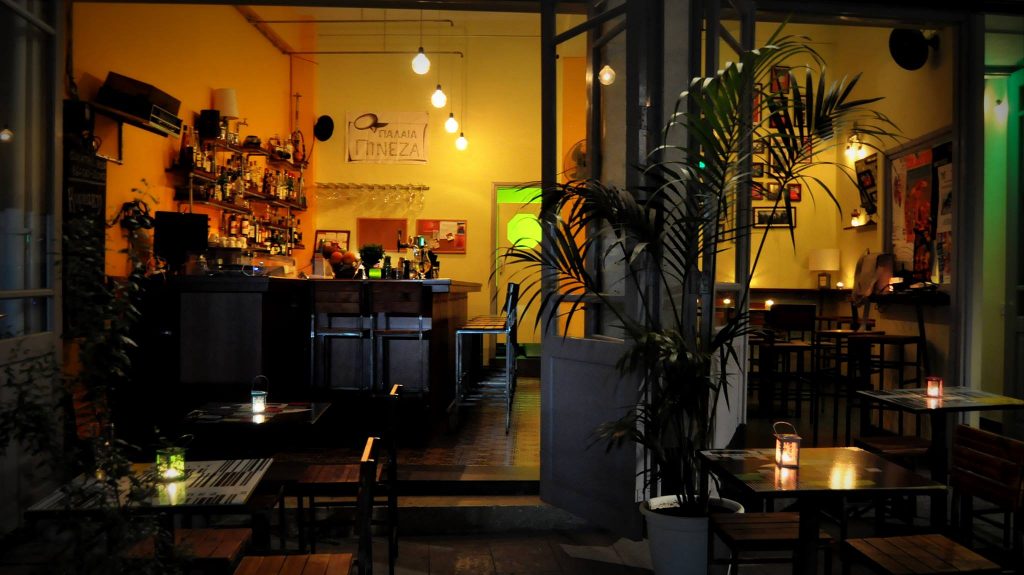 Palia Pineza couldn't be missing from this list, being a very popular bar, especially among students. The atmosphere is laid back while the cocktail list is quite interesting! Palia Pineza is one of the bars that stays open until late at night during the weekends, and it often hosts many events and guest DJs.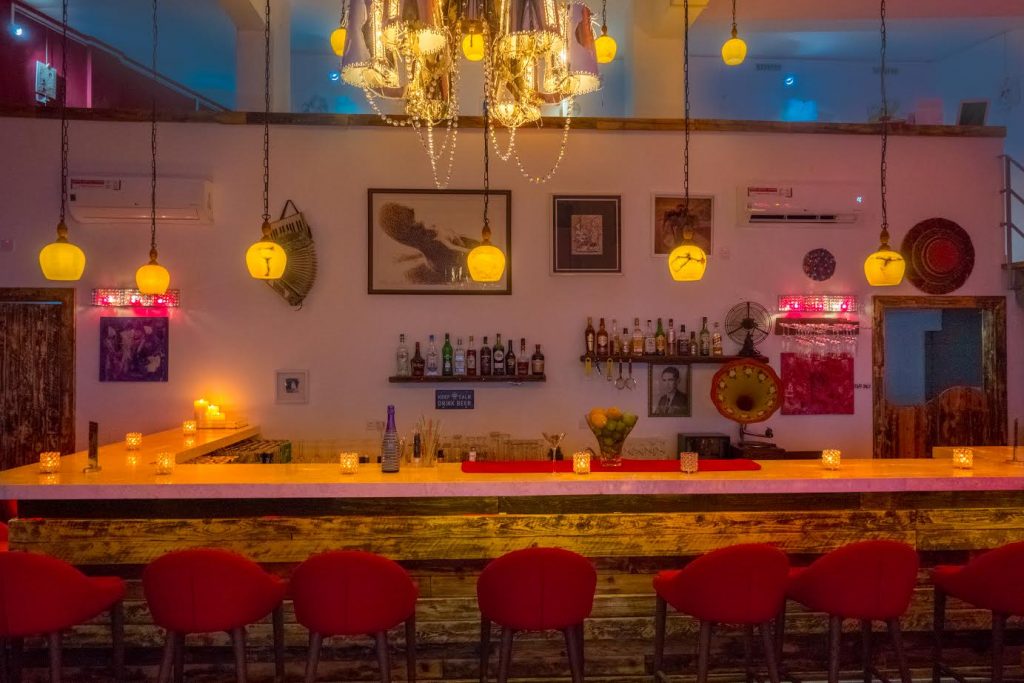 I
f you are a Jazz lover, then you already know that there not many jazz places in Cyprus. Fortunately, Nicosia has Sarah's Jazz Club, where different bands play all kinds of jazz.
Going to "The Gym" has never been more fun…and so tasty! Either you try one of the sophisticated cocktails specially prepared by the bar's talented mixologist or one of the wide range of local and international wines, you will definitely be very delighted!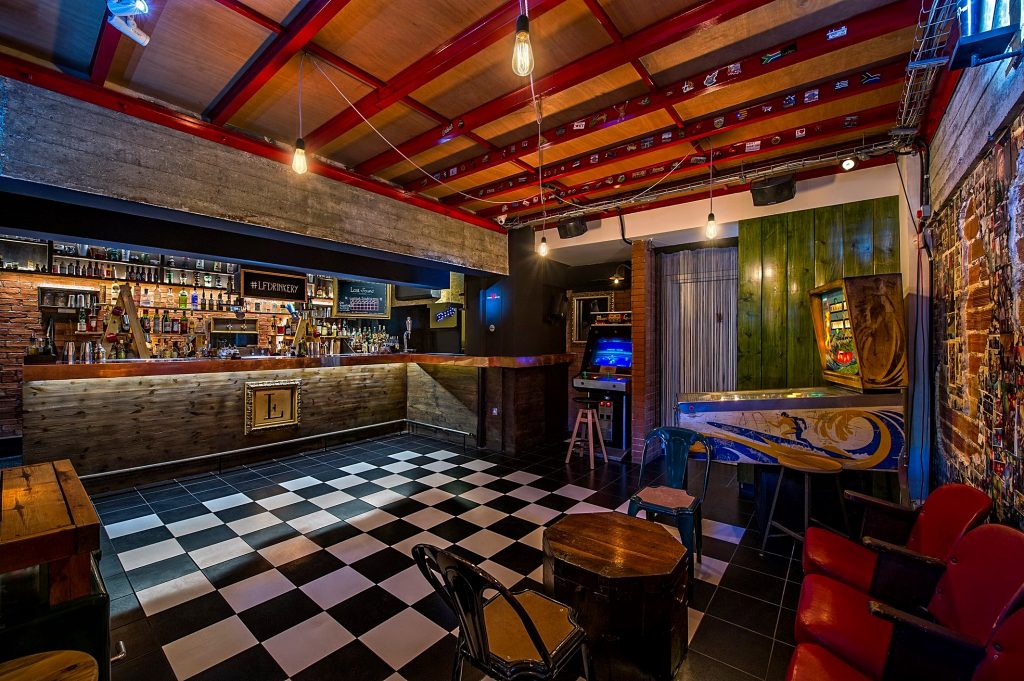 Needless to say, Nicosia centre has also got plenty of bars worth visiting. One of the best cocktail bars in a central location is the award winning Lost and Found, whose signature cocktails are truly unforgettable!
A hidden gem with an idyllic garden right, the Garden, provides the perfect escape from the capital's hectic rhythms, without needing to actually leave the city.
If you are in the mood for a drink at a chilled place with awesome music, then Notes and Spirits is the perfect option.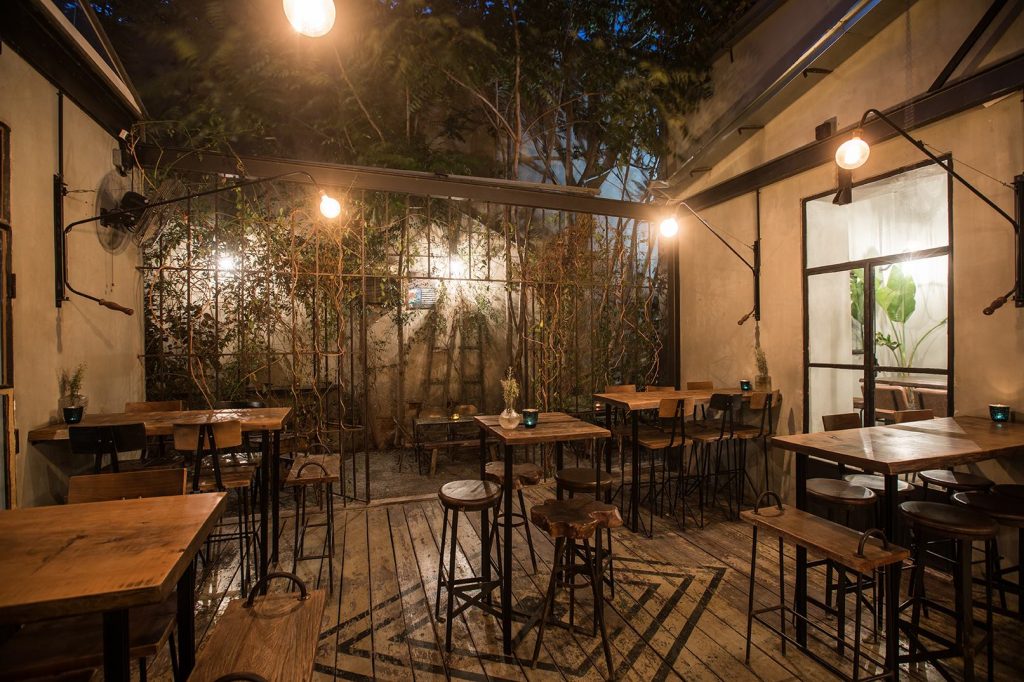 In the central area of Agioi Omologiges, stands out Granazi with its rustic and modern design and meticulous cocktail list.
In the past few years, many places have opened at Pindarou street, which now has a booming nightlife!
One of these is Old Souls, which has an extensive list of 20+ cocktails and a different live DJ event every night. The industrial decoration with the exposed brick and the lively atmosphere renders it a must-visit bar.
Just a few minutes' walk, you'll see Lola, which also has an industrial style and a chilled atmosphere for an awesome night out with friends.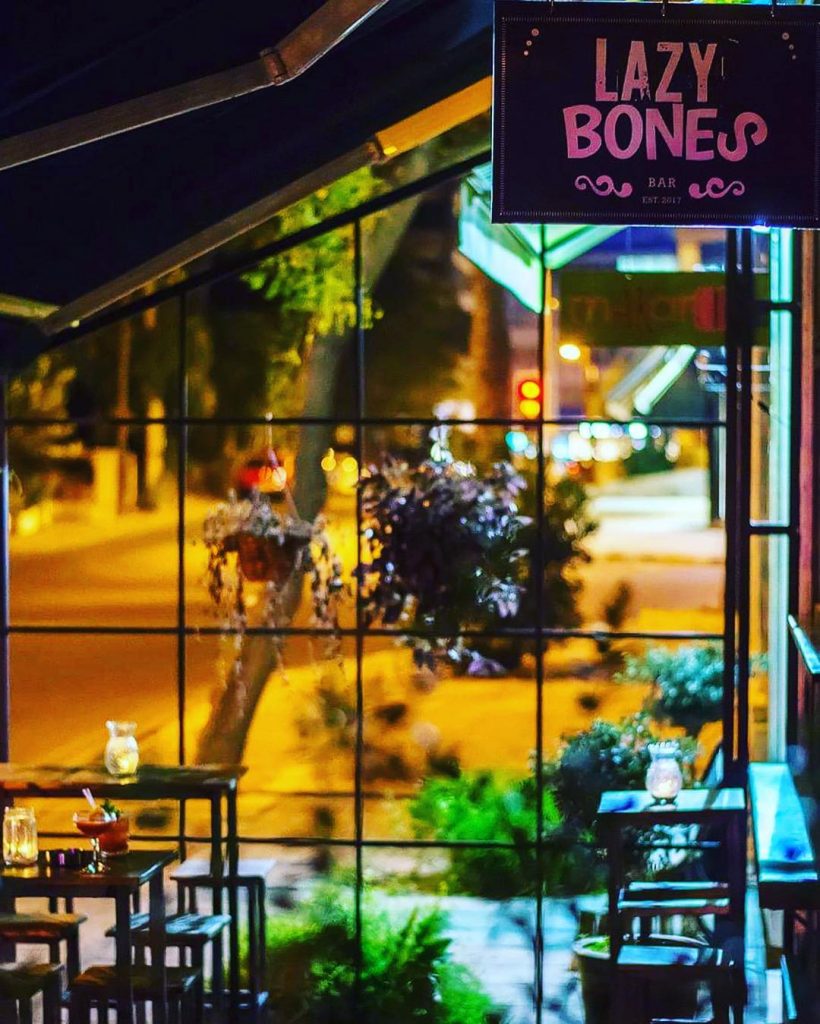 A laid back bar with a preference to the alternative rock  genre, Lazy Bones is open until late at night so order some cocktails or beers and chat the night away with your friends while listening to some great music!
If you've just finished your shopping at Stasikratous street and are in the mood for some drinks, snacks, or shisha, Pull-A-Mango combines all these!
However, if you are a wine lover, the elegantly decorated Stasikratous 30 has a wine specialist to suggest the best combination with your meal.
If you prefer to have a beer and, perhaps, watch a football match on a large screen, then Beer and Beer is where you want to go.
Fancy a wild night out that involves lots of drinking and dancing to pop rhythms? Jolly Joker guarantees a memorable evening!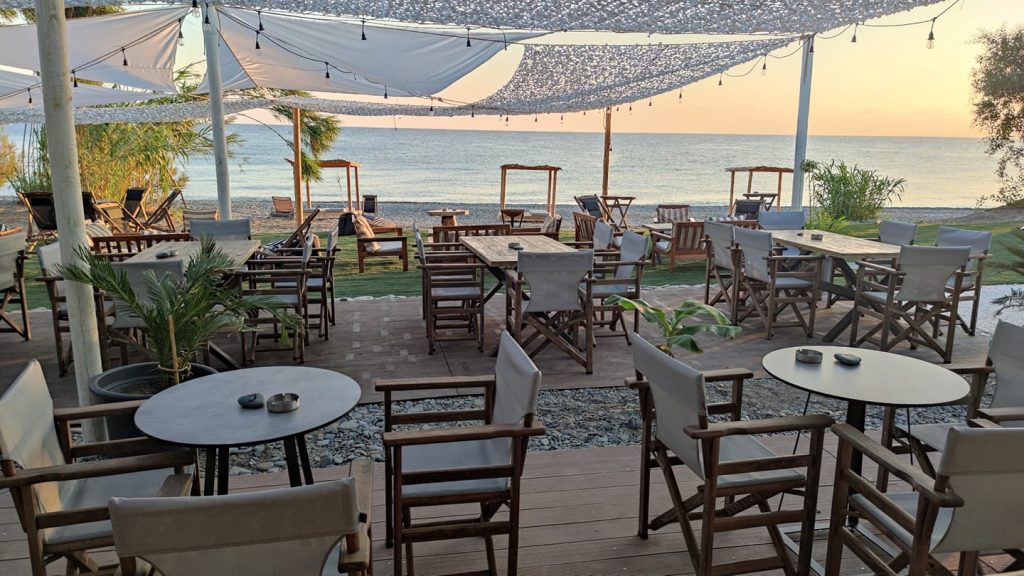 For a city break, Nicosia outskirts won't leave you disappointed. In Katos Pyrgos, the beach bar Grape by the Sea, located at the edge of the village, serves the best Grape Mojito combined with the most idyllic views of the island. Just find a hammock and get lost in an earthly paradise!
In a village at the outskirts of Nicosia, Limpia, a renovated old mansion has become the talk of the village. At Kaskanter, try some local wine or zivania and forget about the stressful life of the capital.
In Nicosia, the fun never stops due to the limitless options to go out and spend a splendid evening! All you have to do is figure out the mood you are in and choose one of the numerous bars and pubs of the capital.