Undeniably, Nicosia is the most attractive city in Cyprus to enjoy a shopping spree since it has various long shopping streets, spread across the city, that can accommodate any taste and budget. From unique local artisans and designers to high-end designer shops and international chain stores, Nicosia, like every European capital, has a vibrant, diverse, and rich shopping scene. Now that it is almost Christmas time, a trip to "Paramithoupoli" fairyland is a must. Kids and adults can enjoy modern impressive rides, ice skating and they can taste all sorts of delicacies from dozens of little houses. This year "Paramithoupoli" is located at  D'Avila Parking in central Nicosia, and it will be open until the 9th of January. Nicosia has already dressed up with bright lights and beautiful ornaments, inviting us to feel the holiday spirit and make our Christmas purchases in the capital's various shopping streets.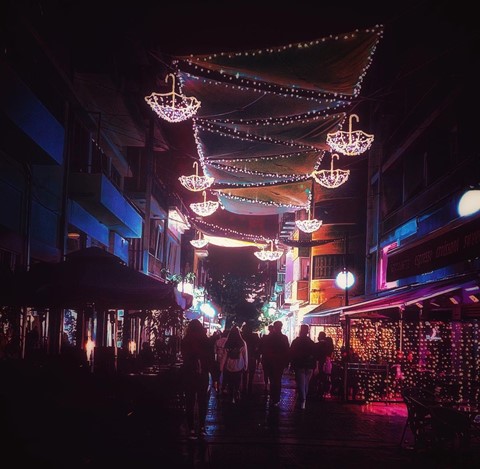 One of the most popular shopping destinations in Nicosia is Ledras street, which is a long pedestrian street in Nicosia centre. Apart from the numerous shops that include international chains to smaller, inexpensive shops for clothes and shoes, you can also have a meal or a drink in one of the many cafes, bars, and restaurants of there. Ledras' parallel road, Onasagorou street, also offers many options, from textile shops to jewelry boutiques that sell exclusive handmade jewelry, while Laiki Geitonia, which is nearby, is famous for its souvenirs and handmade accessories.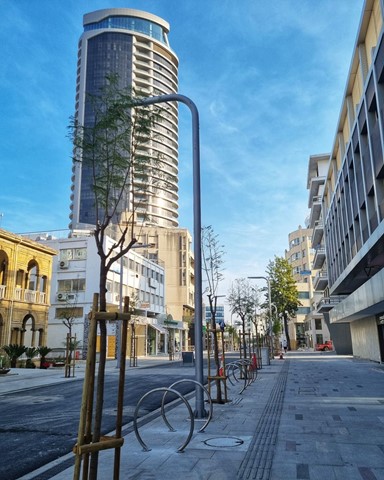 Everyone knows Makariou Avenue, in Nicosia's city centre, which is the most well-known commercial road in the capital. Its recent facelift marks a new beginning to the avenue's revival, with brand new pedestrian zones, shops, cafes and restaurants. Especially during the Christmas season, the avenue is expected to be filled with people who leisurely spend their time in its many shops that mostly consist of international chain stores and major brand shops. For high-end shopping, Stasikratous street runs parallel to the Makariou Avenue and is the home of many designer brands and boutiques, both international and local. If you don't want to shop 'til you drop, you can have a break with drinks and food at one of the many cafes and restaurants there, which, admittedly, are some of the best ones in the capital.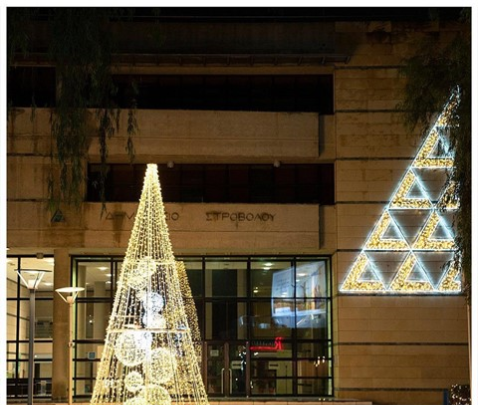 An equally popular street, not only for those who live in Strovolos but anywhere in Nicosia, is Stavrou avenue. There, you can find all kinds of shops: international chain clothes stores, some of the most reputable cosmetic stores, small boutiques for all budgets and tastes, and exquisite jewelry stores. The same applies to the area's cafes, pubs, and restobars. You can therefore combine your walk with coffee and yummy desserts from specialist dessert places or even have a beer at a nearby pub.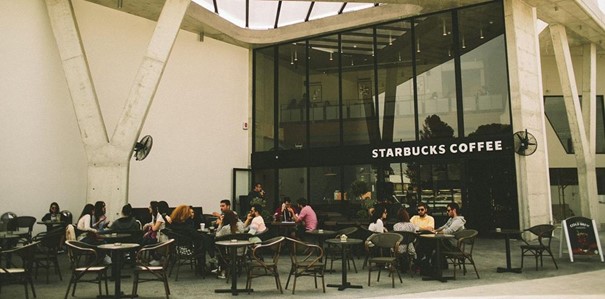 Last but not least, one of the trendiest shopping streets, particularly—but not only— for students, is 28th October street, in the heart of Engomi. Due to the private universities of the area, this street is always bustling with life from the students who prefer to be close to their place of study. The 28th October street has nothing to be jealous of the other commercial roads of the capital; there's even a mall for the rainy days! Alternatively, you'll find a number of clothes and shoe stores, independent boutiques, and sports stores. Conveniently, the street has also got an abundance of cafes and restaurants to grab a bite whilst or after you finish your shopping.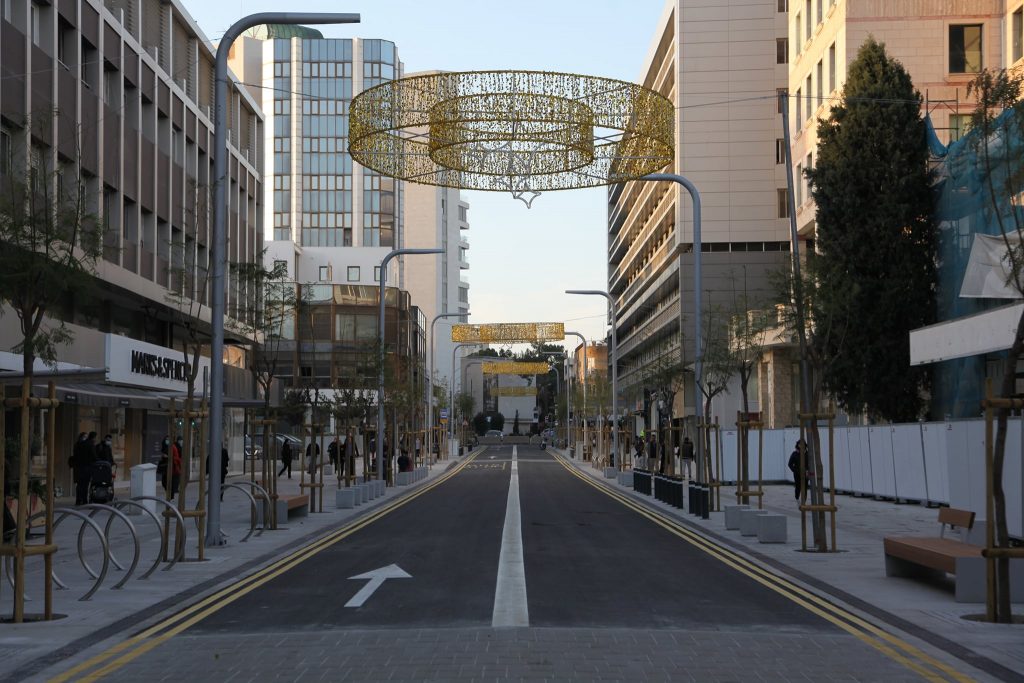 Nicosia certainly offers plenty of diverse options when it comes to shopping, and there's no better time to experience its lively festive atmosphere than during the holiday season. Wherever you choose to do your Christmas purchases, you can also stop to rest or get together with your friends in one of the many cafes and restaurants that the capital has in every commercial road. 
PHOTO CREDITS
Figure 1- Retrieved from Instagram by @jthangbeat_jyodie
Figure 2:  Retrieved from Instagram by @elenapapc
Figure 3:  Retrieved from  Facebook by  Δήμος Στροβόλου
Figure 4- Retrieved from Kathimerini
Figure 5:  Retrieved from  Facebook by Δήμος Λευκωσίας