Chilly wintery weather calls for walks and excursions to the countryside. Gladly, the outskirts of Nicosia include several villages that are ideal for a break from the city, offering several activities such as visiting monuments, taverns, agritourism resorts, and more.
Fikardou village, in Pitsilia area, is one of the most interesting villages to visit since it was declared an ancient monument in 1978, while, in 1987, it was awarded the Europa Nostra Prize. Luckily,it is slightly less than an hour drive from the capital so it forms the ideal day trip to Nicosia's outskirts.  There, you can admire some carefully preserved 18th century houses which are famous for their remarkable wood carvings and folk architecture while two of these where converted into museums for  younger generations to become familiar with the villagers' past rural life. You can also visit the Macheiras Monastery, which is less than a 15-minute walk away. Despite the village's small size, there is a lovely stone built taverna, "Giannakos Tavern", that serves Cypriot meze on a daily basis. If you prefer to have a weekend break and seize the opportunity to visit some other amazing surrounding villages, you can stay at the bed and breakfast Fikardou Boutique Suite.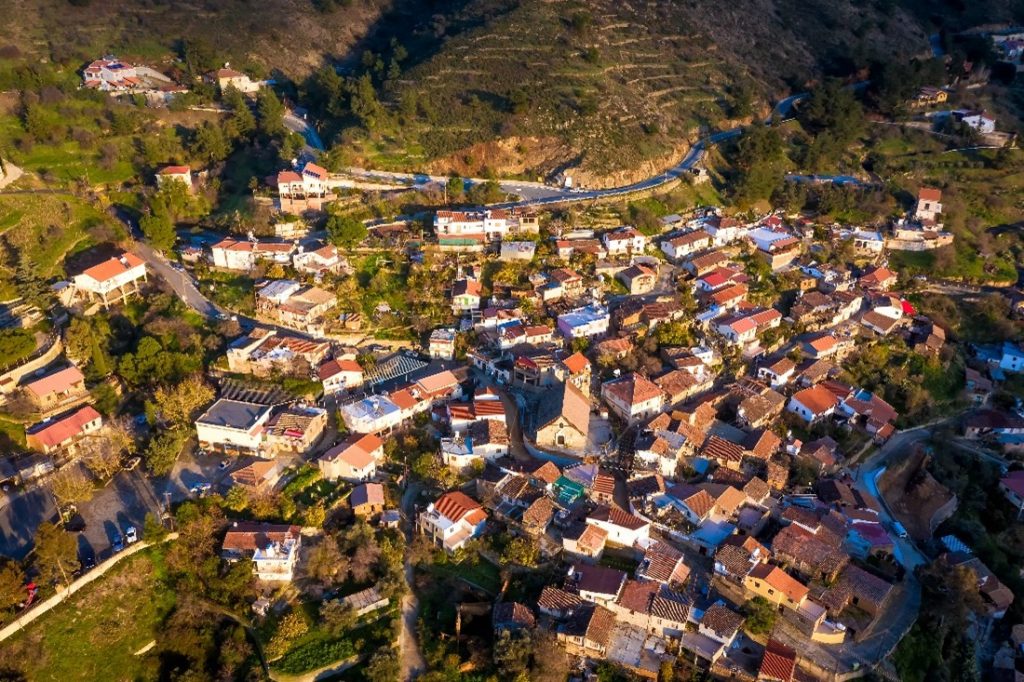 Very close to Fikardou is the small mountain village of Gourri, which is just 36 kilometres from the capital, at the foot of the mountain of Machairas forest. Apart from the picturesque views and breathtaking sceneries, there is an interesting Museum of Folk Art, which opened in 2015, and the beautiful church of Agios Georgios. During your visit to Gourri, you can buy local traditional sweets and homemade jams. Many Nicosians, however, visit the village for its famous tavern, "To Gouriotiko", which combines traditional style, delicious food, friendly people and impecable service! At the weekends, you can even enjoy an authentic Cypriot breakfast, or "mpoukoma" as we call it in Cyprus, so make sure to check the plentiful  agrotouristic traditional houses and villas and pack your stuff for your next break from the city!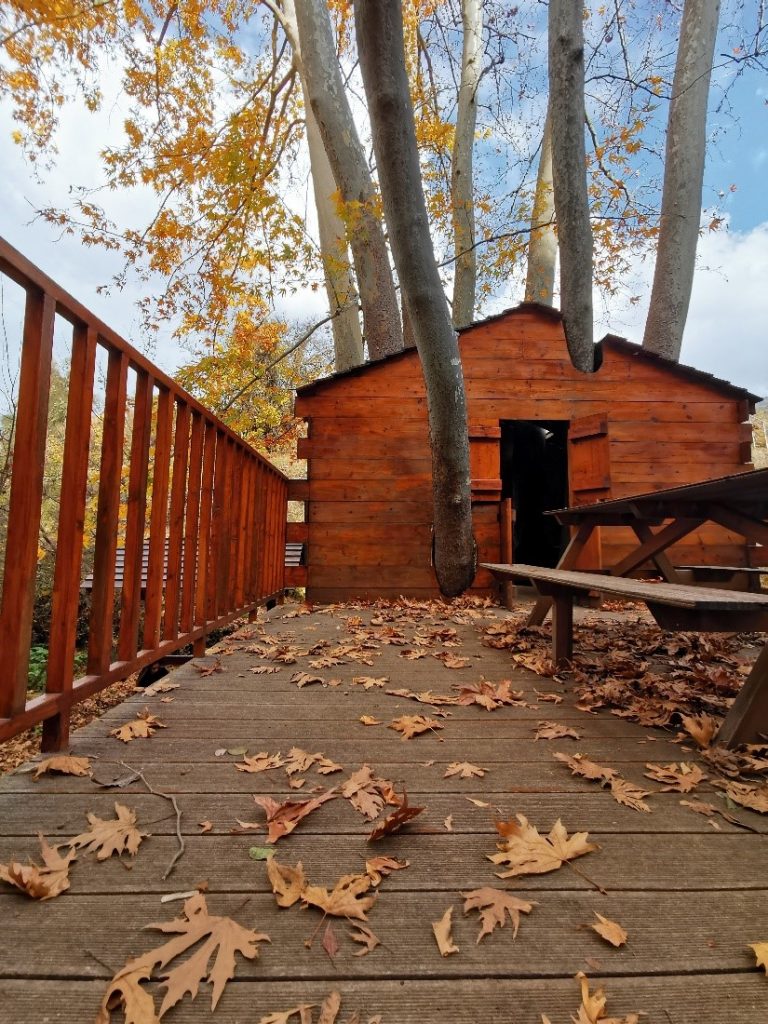 Adjacent to Gourri village,  you'll find the village of Lazania. If you are in the mood to wonder around some truly charming narrow streets in order to gaze upon traditional houses and their beautiful balconies with wooden beams and carved windows and doors, Lazania is the place for you! Also, there are some majestic churches of significant archaeological value and architecture, such as the 19th century church of Agios Georgios. Of course, after burning some calories with your strolls, you'll definitely appreciate a meal at the cozy traditional taverna, "Mageia Lazania", which used to be the village's school. Beyond doubt, there's no better place to experience the famous Cypriot hospitality.  The guest house Hatzikyprianou Museum Studio offers accommodation in Lasania village and is ideal for people longing for peace, bliss, Cyprus folklore art, and its natural surroundings.
At a very close distance to Lazania, 40 kilometers southwest of Nicosia, lies one of the most idyllic mountain villages in Cyprus, Farmakas. The village is the 10th highest village, located on the mountain slopes of the Troodos mountain range. South of Farmakas village, surrounded by green scenery, there is the golden spring of Farmakas, named "Kossinas" or "Koskinas". You can combine an escape in nature with wine tasting at Santa Irene winery and finish your trip with a culinary journey at Ierambelos fusion cuisine restaurant. The restaurant is surrounded by the Santa Irene vineyards. overlooking the Troodos mountains, rendering it an one-of-a-kind vineyard restaurant experience that combines warm hospitality with fine dining and the chance to taste an excellent variety of awarded wines. If you wish to spend the night at Farmakas, Farmakas Living is the ideal choice for you.
For the lovers of traditional architecture, Kambi includes some very pretty stone-built houses within the narrow and picturesque streets of the village. In the center of the village, you'll come across a beautiful church, which is dedicated to Agios Georgios. There is also a valley, called the valley of the Nightingales (Aidonia), with an array of tall walnuts, figs, medlars, pomegranates, and dozens of other trees and cyclamen, which you can cherish  if you hike the village's nature trail.  From the trail, you can also access the village's famous treehouse, admittedly one of the most Instagramable spots on the island, that is well hidden in the majestic forest. When in Kambi, you must definitely go to Potamos Tavern either for traditional meze dishes or for their divine weekend breakfast and brunch. The Kampi Double Storey House offers the perfect accommodation option for up to six people for a holistic experience that combines various different activities and places to visit.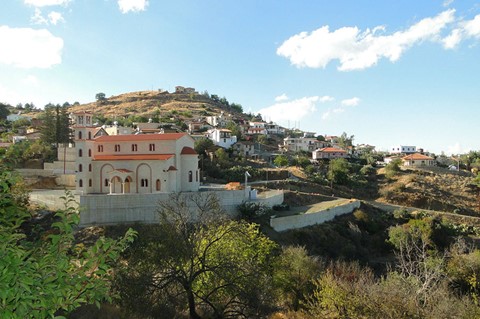 Agios Epifanios Orinis, just 500 meters from the main highway Nicosia – Paleochori,  is a village with wild vegetation and pine trees. The village 18th century church is dedicated to Agios Epifanios and is a single-aisled church with a double wooden roof and tiles. After enjoying the wonderful colors of nature while breathing some fresh air, find the perfect spot to sit down and marvel the view of  the forests Adelfoi and Macheiras.
Photo credits: phileasguide.eu
Nicosia's many different villages give the perfect opportunity for a city break to help you unwind while enjoying tranquil natural surroundings, memorable meals, and fascinating cultural attractions.