Yes, your eyes are not fooling you, this is what you have just read: Nicosia district has its own pristine beaches with idyllic sceneries and crystalline waters. Although not many people know this, Nicosia has quite a few beaches with rare beauty that form the perfect escape from the city, yet still in the district.
If you want to experience the authentic Cyprus lifestyle, you should definitely visit the remote northwest region of Tylliria. When you get there, you will realise that the magical scenery is definitely worth any hassle reaching it. The most popular beach destination is Kato Pyrgos, with "Apothikes" and "Kryoneri" being its most popular beaches. In the latter, there is also a simple but exotic beach bar, "Grape by the sea", where you can have a grape Mojito while relaxing in one of its hammocks. The remoteness and unspoiled scenery of Kato Pyrgos is the reason why many Cypriots visit the otherwise quiet and calm area, therefore, it can get crowded in August.
You should definitely visit Pigenia village, which is also in the Tylliria area, on the western end of Kato Pyrgos, as it combines mountainous and beach sceneries. Pigenia village is really small, with only 90 permanent residents, while many more visit the village at the weekends due to its picturesque scenery and relaxing atmosphere. Combined with the traditional architecture of the village, you can enjoy idyllic and panoramic views while being really close to beach. You can spend the day at Pigena's Omega beach, or else "ammoudi", which is shaped like the Greek letter "Ω", and it has a rich sandy shore. Try to be there during the golden hour to enjoy a truly magical and Instagramable scenery!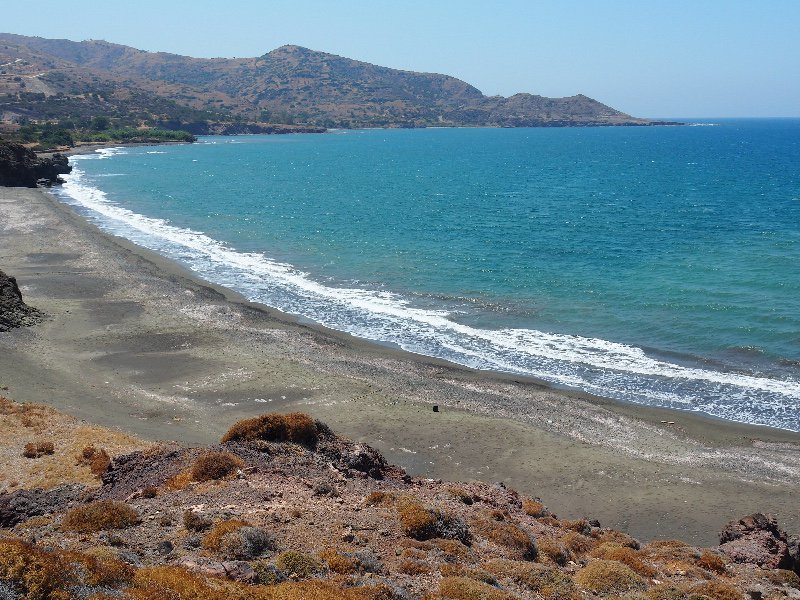 Right next to Kato Pyrgos Tillyrias is the village Mansoura. Although the village is abandoned and located in the UN Buffer Zone, there is a traditional family owned tavern, Mansoura Beach Tavern, right on a beautiful, quiet, and sandy beach. Just one kilometre, on the north of Mansoura, you will find Mosfili or Mosfileri, a really small village of 20 permanent residents, which "guards" the border of Tillyria area. You will be impressed by the village's wild, natural beauty. From both Mosfili and Mansoura you have access to many of the beaches of the Tylliria area, like for example, Geronissos beach, which is situated between the two villages. As the name denotes, the beach has the shape of a small island and stretches at a distance of approximately two kilometres long. There, apart from swimming in the deep, crystal clear waters, you can act like a local and do some fishing.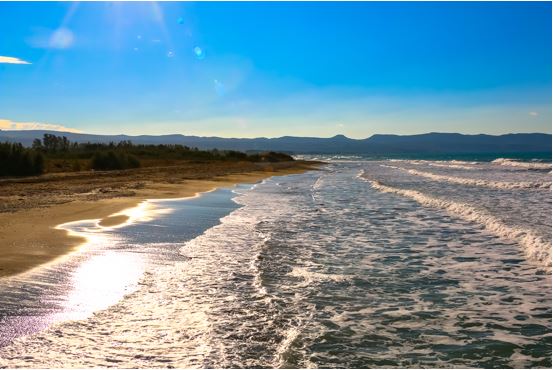 Last but not least, in the district of Nicosia, just 15 km from Mosfili, belongs Pachyammos village, which has a beautiful, long and sandy beach with clean, deep waters and a few rocks. There are no facilities at the beach apart from some well-maintained portaloos, which can be useful if you want to spend the whole day there or have somewhere to change.  Although the beach is sandy, there are some rocks at each side of the beach, so you can wear your diving suit, get your mask and snorkel tube and experience the underwater sea creatures, especially the sea urchins of the area! 
As you can see, Nicosia district has its own beaches even though few people know about them. These beaches do not get so crowded as most of the other beaches on the island, so they are perfect if you are looking for a more quiet setting for a relaxing escape. Needless to say, there is an activity for everyone in Nicosia, whether this is a road trip to the mountains, a cultural trip at the archaeological sites, or a relaxing beach day.