ATTRACTIONS: CULTURE/HISTORY/ART
Nicosia's rich history and cultural importance is evidenced by the large number of museums, art galleries and cultural landmarks that can be found all over the city. The old city features the most historic sites around the famous Faneromeni Church. Artisan shops continue to produce outstanding traditional instruments and art works, while avant-garde galleries showcase modern cultural creations of a lively, culturally-rich city. Nicosia has more than 50 museums and cultural attractions to explore.
Visit the ebost2.sg-host.com/museums website to find out more.
Horse Riding 
If you love horse riding, there's two places you can enjoy the sport in Nicosia, Cavalier Riding Club and Lapatsa Riding School. Cavalier Riding Club is set in the countryside between the villages of Ayii Trimithias and Ayios Yiannis and was created in 1997. The Club has 45 horses, two arenas, 40 block stables and five paddock stables. Visitors can also enjoy views of the surrounding countryside and see the ducks and donkeys. The Club also runs a riding programme for children with special abilities (Tel: 99611398). Lapatsa Riding School is also located in the outskirts of Nicosia between Tseri and Kato Deftera and is the biggest riding establishment in Cyprus with a large outdoor arena and an indoor arena, horse walker, lunging pen and race track (Tel: 22455194). The Lythrodontas Riding School- P.Tsaktiris (Olive Grove Farm, Tel: 96317091) founded in 2015 by horse riding instructor Panayiotis Tsaktiris currently has more than 35 horses and over 200 students. The school offers visitors horse riding excursions of an hour or more in the Lythrodontas forest suitable for both beginners and experienced riders
Hamam
If you are a fan of spa treatments, look no further than Hamam Omeriye in the old town. Hamam Omerye, set within the heart of Nicosia's old town, is a historical spa. Since 1570 and until today, the Hamam is a popular attraction offering a traditional ritual called "the bath", which is performed in a warm space with an impressive dome, a polygonal marble bench and running waters descending from traditional fountains, promising a truly rewarding experience. It has been awarded with the Europa Nostra prize for the Conservation of Cultural Heritage in 2006.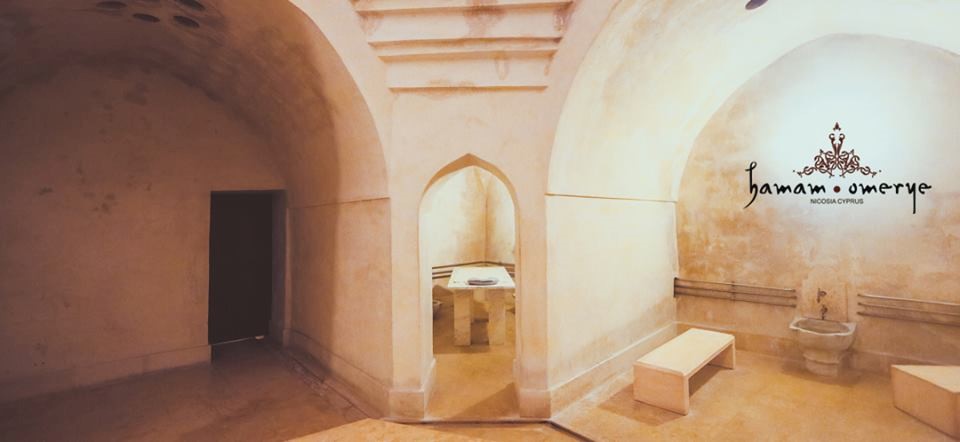 Mind Body and Spirit Cyprus 
If you are embarking on a spiritual journey, or seeking a more conscious way of living, the Mind Body and Spirit festival which takes place every year in autumn in Nicosia is the place to go. The festival brings together energy healers and yoga teachers from Cyprus and all over the world, to spread their secrets and knowledge. Other creative experiences include dancing, spiritual art, crystals and jewellery, and enjoying healthy organic food cooked on site. Kids are welcome with activities specially tailored to their needs such as kids yoga, healthy cooking, dancing with capoeira rhythms and teaching kids mindful meditation from a young age.
Farms
Relax in nature at the following farms and handmade product workshops situated at about a 40-minute drive away from the capital with educational activities for the whole family. Riverland Bio Farm in the village of Kampia is an organic farm where animals feed on organic food produced in certified organic fields. They also produce free range eggs, goat milk, goat cheese, halloumi, kefir (fermented milk drink), airani (yoghurt-based drink) and other related products which they sell in their shop. Here, you can enjoy a day full of activities with your family, including hiking, riding a pony, walking in nature, providing care for the animals and much more. At Petrides Farm Park in Marki village you can get hands-on experience providing care for animals through various activities and learning about them. You can also take long walks in nature on the 2.5km trails or engage in indoor and outdoor activities with some taking place in the huge soft play zone for kids filled with games. You can also perch for coffee and snacks at the Farm Park cafe. In the mountainous village of Gourri, you will find a unique workshop called CyprusFisika, a family owned business that created a local brand that produces 100% handmade natural skin products. The products are all made with natural ingredients sourced from nature which is where they take their inspiration from and include olive oil soaps (bars and liquid), lip balms, bath salts and other cosmetics. Chrystalla and Avgoustinos (the owners behind this venture), use Cypriot olive oil, coconut oil, beeswax, herbs and essential oils to create all products.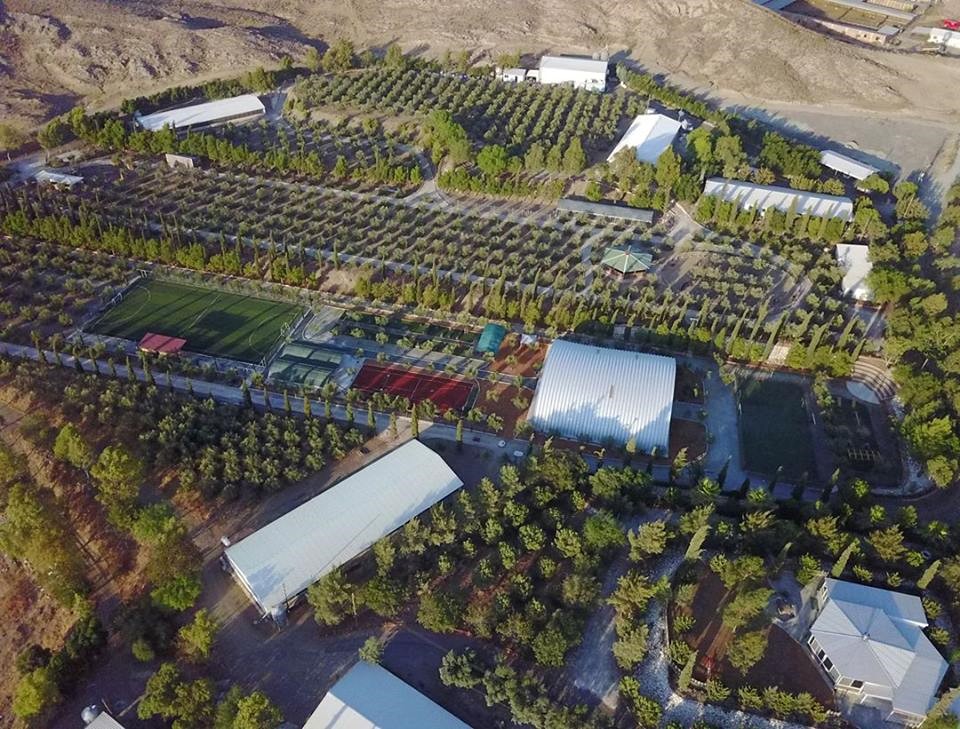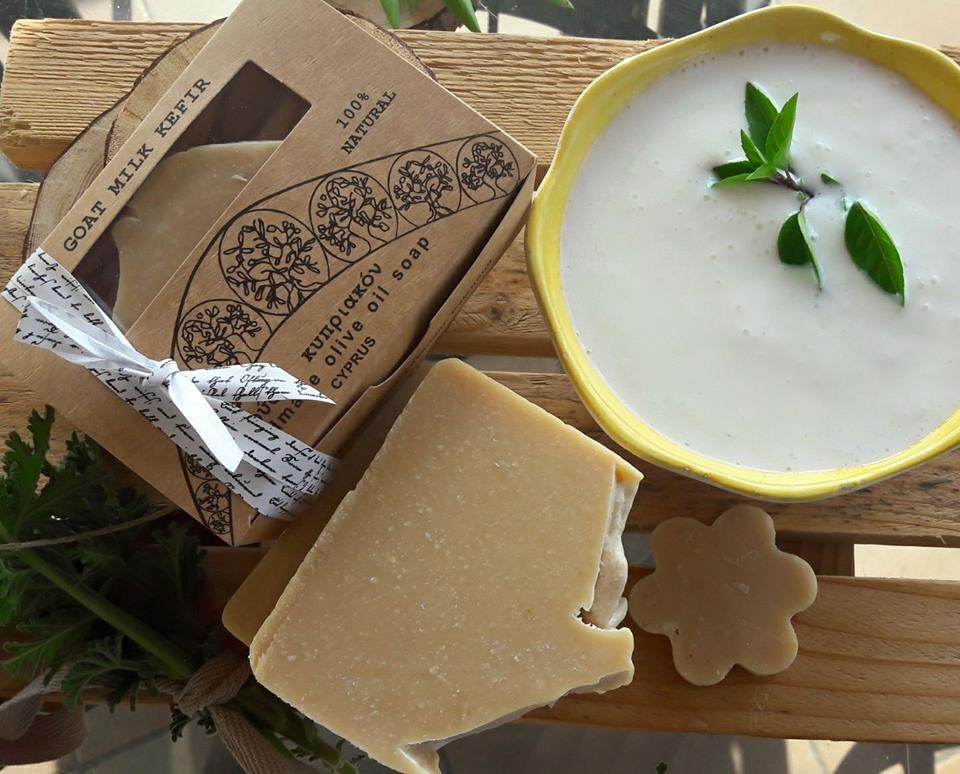 Bike tours
There are numerous cycling routes in the capital to exercise and admire the scenery while on holiday. The Athalassa National Forest Park Cycling Route spans a distance of 16km and is a bicycle path created by the Forestry Department. It's popular among locals for exercise and recreation. There is also a route that starts from Tseri village, goes through the villages of Tseri, Analiondas and Lythrodontas and ends up in Finikoudes beach in Larnaca through the villages of Mathiatis, Sia, Mosfiloti, Psevdas and Agia Anna.
Nicosia Historical Tour by Bike
The tour takes place every Tuesday in Nicosia and can accommodate up to 10 persons.
Starting point is Solomos Square – Central Bus station.
Starting time 10:00 (All clients must be there by 09:30 for bike adjustments)
The bike tour lasts for 3,5 to 4 hours. The comprehensive tours are specially designed to include all major sites in the last divided capital of the world. Starting from Solomos square we will head into the cosmopolitan and culturally diversified Ledras and Faneromenis Streets.
Then, we will bike towards the Old Municipality and Marketplace through the narrow streets heading towards the historic and oldest school of secondary education in the city, the Pancyprian Gymnasium, established in 1812. The school is situated opposite the Ayios Ioannis Cathedral and Archbishopric. From there, we continue riding around Taktakalas area with its narrow streets and graphic beauty reaching Zemenides residence, Ayios Kassianos church and Aksiotheas street to admire the distinctive traditional architecture of the old "archontika" or manor houses.
Our journey into history continues with our visit to Kaimakli Cultural Centre and the Old Railway Station, constructed in 1905 by the British and operated until 1951. From there, we head back towards the old city walls and the impressive Famagusta Gate, the hallmark of the old walled city, and its interesting history since it was built in 1567 by the Venetians. Towards the end of our tour we will cycle along the old city walls so you can enjoy more features of the historic city from the saddle of your bike. Our tour and bike experience concludes with our visit to the Liberty Monument which depicts an important element of the island's history!
The price is €45 and includes Bike Guide, bike rental and Helmet. Bookings accepted at info@bikingadventures.com or by phone at 24332112 or 97702200. We guarantee that the tour will run through October with no minimum participation.
Please give us a call for conditions and details.
Tailor made tours on different dates or other areas can be arranged upon request.
If you want to print the flyer you can download here.
For any questions please don't hesitate to contact us.